Just Want To VOTE? Click Here to JUMP Down
Are Lists Secret Marketing Weapons
Yes lists are secret marketing weapons. "They (Inc.) keeps making me write 3 of this and 5 of that," one of our chief Curagami investors and founder of Triangle Startup Factory said the other day. Chris wrote a great post for Inc. about 3 Networking Mistakes To Avoid and was noting how important "ordered lists" are for his publishers.
Inc. isn't alone. Tomorrow go to Barnes & Noble and look at 5 Women's Magazines. Bet you see number and more NUMBERS.
Current Women's Mags Numbers Examples
30 All Star Summer Buys – Vogue.
42 Top Rated Beauty Products – RedBook.
27 Painless (even fun) Ways To Save – RedBook.
10 Ways To Score The Job You Want – Cosmo
8 Moves For Sexy Legs – Women's Fitness
Steal women's magazines uses of numbers or "ordered lists". Don't steal ANYTHING from their websites. One of the great mysteries is how women's publishers can be so good in print and so BAD online proving beyond any doubt the web is a very different medium than print.
Magic of Numbered Lists
There is something MAGICAL about ordered lists. Search engines love ordered lists almost as much as people. Content that helps BOTH robots and humans understand content is RARE. Numbered lists provide a sense of order and priority for search engine "spiders".
Context is challenging for robots. Robots don't understand subtly, idiom or tone. For a search engine robot the world truly is FLAT. Flat because all things, to a robot, are equal. Not on an ordered list.
Ordered lists provide the missing context. Robots speak MATH, so putting the number 1 next to something in a Top 10 list provides context. Everything isn't FLAT and equal in a numbered list. Humans loves ordered lists for much the same reasons as robots.

Wasting our TIME is becoming the greatest marketing sin. Ordered lists feel very efficienty and yet DIY (Do-It-Yourself) too. We can scan the list, pick off what we want to read and move on. Ordered lists show concern for our time. And now there is a great social list tool called List.ly.
That link is to our Curagami List.ly, but I am NOT a List.ly expert. My friend Mike Alton is a List.ly guru. Be sure to follow him and here is a great post he wrote about how to use List.ly to Blow Up Your Blog's Traffic.
If you use List.ly you add an important social dimension to your list. Embedding your List.ly list as I did below provides an easy to use content voting engine (like Digg, but on YOUR blog or website). Here is what we know from the 1:9:90 Rule:
1% Contributors – 1% of visitors will contribute content of value to your website.
9& Supporters – 9& will support your site's content ESPECIALLY content from the 1%ers.
90% Readers – 90% Read your site's content and are important despite being harder to see.
Vote Here with List.ly
Here are my Top 10 Summer Web Designs. Vote for your favorites and add your favorites via Listly.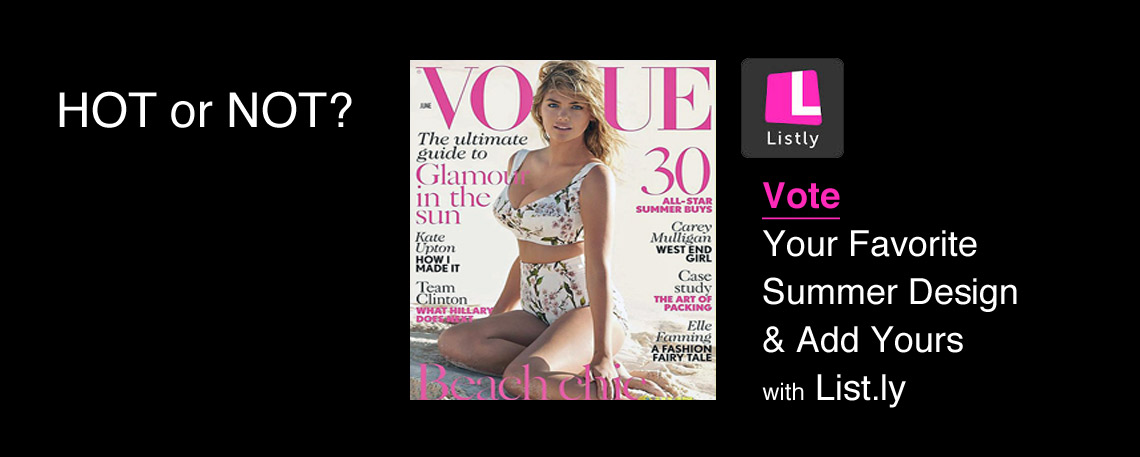 Top 10 Summer Web Designs - Vote Now
Who is doing a great job of sending a SUMMER 2014 message in their website design?
Make Williams-Sonoma your source for gourmet foods and professional-quality cookware. Choose small kitchen appliances, cooking utensils and decor that match your cooking and entertaining style.
The ultimate performance apparel for women. Shop Athleta yoga clothing, running clothing, swimwear & more online and in stores. Clothing designed and tested by and for women athletes.
Patagonia clothing company is a designer of outdoor clothing and gear. We make organic cotton clothing, sportswear, travel clothing, technical Regulator® and Synchilla® fleece and Capilene® underwear. We also have children's clothing, kids; apparel and baby clothes.
From backpacking to cycling to staying in shape and more, outfit your outdoor activities with the latest gear, clothing & footwear at REI.
Pottery Barn's expertly crafted collections offer a widerange of stylish indoor and outdoor furniture, accessories, decor and more, for every room in your home.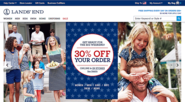 Find great values on fashion for women, men and kids. Shop stylish clothing, swimsuits, dresses, men's dress shirts, school uniforms and more
Publish Twitter, Facebook, Google+ or any web content into your own online newspaper.
Orvis® official site for quality mens clothing, womens clothing, fly rods and fly fishing gear, dog beds, home furnishings, travel clothing, shoes, and gifts. Our mens clothes include great men's gift ideas such as chinos, travel clothes, sleepwear, cashmere sweaters, Barbour coats, and mens sport coats.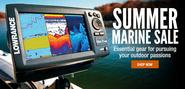 Quality Hunting, Fishing, Camping and Outdoor Gear at competitive prices.
Weber is the world's premier manufacturer of charcoal, gas, and electric grills, and grilling accessories. Includes recipes, grilling tips, parts, and support.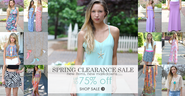 Vestique is a women's fashion boutique carrying the trendiest Clothing, Accessories & Jewelry. Stores located throughout North Carolina and South Carolina.
Added by Phil Buckley on Jun 23, 2014